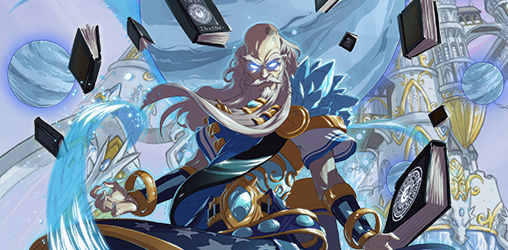 Hello players,
We decided to bring a few changes to our dear old forum, visually but above all in terms of structure. Over the years the game and its community have evolved and we would like to refresh the forum for greater clarity and improved communication.
Structure
Firstly, the forum will no longer be divided into different languages; instead there will be one centralized forum. The forum will keep a structure similar to the one you've been used to, but will gather all players regardless of their language.
Here's the structure in detail:
- News & Updates
- Discussions about Eredan iTCG
- Decks & Strategies
- The Clans
- The Epic Tavern
- The World of Eredan
- FAQ
- Suggestions
- Bugs
We will keep informing you about releases, events and novelties in the "News & Updates" section, where you will find each topic translated in your preferred language.
With this change we aim to gather discussions and feedback in one place, make the moderators' job easier and monitor more effectively the community.
Archiving
With the same objectives in mind, we will archive topics older than 6 months. During the transition, an
Archive section
will be accessible to all of you, where we will gradually store topics we don't intend to keep. If you spot a topic that in your eyes deserves to be kept, we invite you to let us know in the thread
New forum - Which threads should we keep?
.
Appearance and features
The appearance and features of the forum will also be modified. For too long they've remained unchanged and they deserve to be updated. Regarding features, we will implement new bbcodes, handy and modern. Feel free to suggest features that seem interesting interesting to you. As to the appearance of the forum, we will carry out relatively simple but welcomed changes.
We hope that the new forum will improve the way we track your feedback and make it easier for us to spot topics where our answer is needed. We also expect to stimulate discussions between players, the community being gathered in one place and no longer divided.
We aim to have the new forum ready after this week's event.
We have nothing but good intentions with this reworking and we hope we will be able to count on your understanding. If you have any question, feel free to post them here!
Have a great day!