Characters

:
03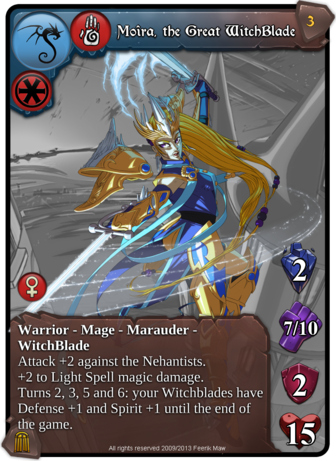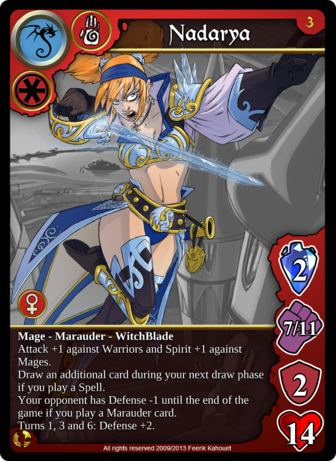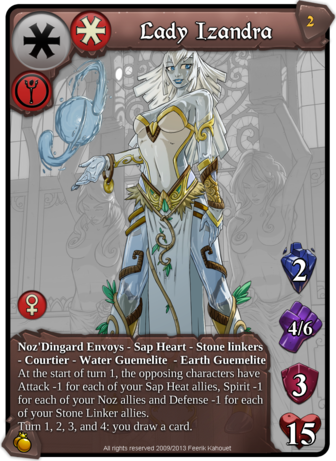 Cards

:
20
[3]
[3]
[3]
[2]
[2]
[1]
[1]
[1]
[1]
[1]
[1]
[1]
Is there a better character lineup? Maybe. Could the deck use to great effect? Yes. But on a budget I think the deck is damn good. does her job in making sure those spells hit for as hard as they can while The Blades make sure they hit several times in one turn, with taking full effect of 's spirit reducing ability and doing great damage in the process. is just another great damage doing card like and while can mop up using it's usual combos.
It
IS
hard, however, because the first three turns of the game will effect just how well the deck actually does. If you get the crap end of Settlement then...well, it's hard to come back from that.
Competitive? Probably not. But it does decent, I think and it's hella fun to play.
Thoughts?